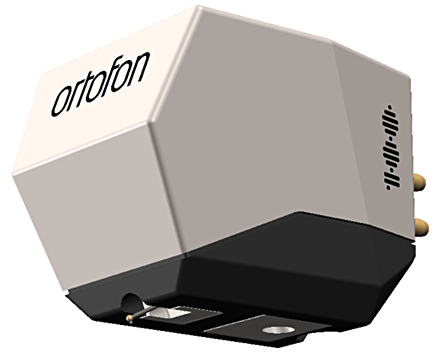 The MC Century represents the absolute top of Moving Coil cartridges. This state of the art product is truly exemplary of the highest degree of performance possible in contemporary analogue playback technology.
The MC Century represents numerous Ortofon design elements and ideals:
The housing and the body of the cartridge are made in Titanium with SLM technique.
High performance iron-cobalt alloy is applied for some parts of the magnet system.
The armature damping system provides complete elimination of unwanted resonance.
Ortofon Replicant 100 diamond, thin and light, with an extraordinarily large contact surface, tracing accuracy unparalleled by any other needle in existence.
The crystal structure and exceptional hardness of the new Diamond cantilever ensures the best possible interface between the stylus and the armature.
The combination of Nude Ortofon Replicant 100 diamond on Diamond cantilever provides extremely responsive and transparent sound reproduction.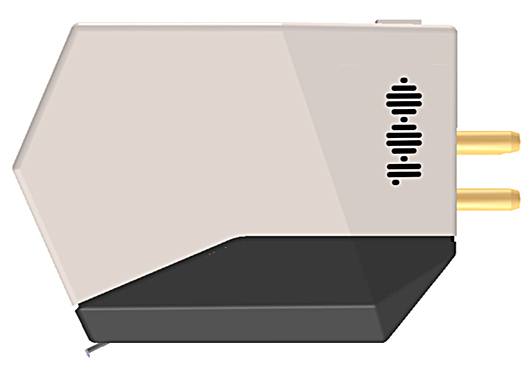 Advancements in technology
An engineering feature adding to the damping capability of the MC Century cartridge is the Selective Laser Melting process in which fine particles of Titanium are welded together, layer-by-layer, to construct a single piece body devoid of unnecessary material.
Using this technique the density of the body can be precisely controlled, allowing for extremely high internal damping. The final result provides absolute freedom from resonances existing in the cartridge body material and allows for the MC Century to be perfectly matched with an extremely wide array of different tonearms.
Because of the nature of SLM-based construction, each cartridge body is cosmetically unique and will show small dimples or lines under close examination.
Extremely high-end materials
Using expensive ultrapure oxygen free copper allows for zero-loss transmission of the diamonds movements via Diamond cantilever. This combination combines low moving mass with an extremely high degree of rigidity.
The specially designed precision moulded non-magnetic armature achieves an extreme precision in each coil turn in all layers. The armature design allows a very well defined interface to the rubber absorbers. The material applied for the armature has very high strength and rigidity.
The bottom cover has been constructed from a special proprietary TPE (Thermo-Plastic Elastomer) material, which provides extremely high damping.
A low output impedance of 6 ohm and a low output voltage of 0.2 mV makes the Ortofon MC Century a perfect partner for most step-up transformers as well as active MC pre-amps, including the Ortofon ST-80 SE.
The MC Century will coming soon and be available through Ortofon Authorised HiFi partners.
The Ortofon MC Century Technical data
Output voltage at 1000 Hz, 5cm/sec.  –  0.2 mV
Channel balance at 1 kHz  –  0.5 dB
Channel separation at 1 kHz  –  25 dB
Channel separation at 15 kHz  –  22 dB
Frequency response  –  20 Hz-20 kHz +/- 1.5 dB
Tracking ability at 315Hz at recommended tracking force  –  80 µm
Compliance, dynamic, lateral  –  9 µm/mN
Stylus type  –  Special polished Nude Ortofon Replicant 100 on Diamond Cantilever
Stylus tip radius  –  r/R 5/100 µm
Tracking force, recommended  –  2.3 g (23 mN)
Tracking angle  –  23°
Internal impedance, DC resistance  –  6 Ohm
Recommended load impedance  –  > 10 Ohm
Cartridge body material  –  SLM Titanium
Cartridge colour  –  Silver/Black
Cartridge weight  –  15 gram
About Ortofon                                            
Ortofon is the world's oldest and most experienced manufacturer of hi-fi pick-up cartridges. From
humble beginnings in 1918, Ortofon is a proud Danish company that has grown to become a micro-
mechanical powerhouse. Their core principles of responsibly sourced high-end materials, meticulous
design and production processes, pristine working conditions and superlative attention to detail are
evident in every single product they make. From the introductory moving magnet OM and 2M ranges, through the Quintet and Cadenza Moving Coil series, all the way up to the Exclusive high-end models like the flagship MC Anna cartridge, Ortofon are devoted to offering true 'accuracy in sound'.