With top quality headphones, you can not only enjoy music uninterrupted at the highest level, but you can also reach new musical dimensions, while being both transported and stunned by the immersive sound experience. In short, you can forget everything around you and travel into your very own mind. The author experienced this breath taking effect several times with the extraordinary headphones from Lautsänger. The Explorer, a fitting name for the 1,790 euro model I tested, is the world's first headphone modified according to the principles of chladnian sound figures or 'resonance patterns.' Could that be the reason for its unique sound?
Chladnian sound figures
Have you ever heard of chladnian sound figures? I was about as familiar with vibration theories as I was with research into prime numbers – namely, not at all. When hifi-today editor Karl Belkner mentioned an unusual headphone concept called Lautsänger to me on the phone, I became curious, but also a bit skeptical. At first I had the impression that I had stumbled across "some sort of esoteric topic". I'm not really into esotericism. Well, and then I put the Explorer briefly on my ears before my first phone call with the manufacturer, whereupon soon only four words shot through my head: I Must Have Them. But let's start at the beginning with the vibration theories, please. Otherwise, the story around the unique Explorer won't be completely clear.
Patterns in the sand
According to Wikipedia, chladnian sound figures are "patterns that appear on a thin plate sprinkled with sand (…) when it is made to vibrate (…) this happens by brushing the plate on one edge with a violin bow or touching it with a vibrating tuning fork. As a result of resonant frequencies, the plate begins to vibrate in one of its modes."
The science, right on the border between technology and art or craftsmanship, focuses, in short, on the phenomena of sounds and waves, striving for the most natural and realistic sound quality possible – the declared goal of Lautsänger. I learned all this through several detailed phone calls with CEO Harald Hobelsberger, who, by the way, proved to be a friendly as well as straightforward and knowledgeable interview partner.
A natural sound ideal
The chladnian vibration theories go back to Ernst Florens Friedrich Chladni, a German physicist and astronomer as well as a contemporary of Napoleon. His observations were further developed by the Swiss natural scientist, Hans Jenny, in the 1960s resulting in an extensive field of research, namely kymatics.
All this may not seem so complex at first, but it requires years of knowledge of materials and form as well as craftsmanship to achieve a truly meaningful result. The question alone of whether to make sand or wood chips vibrate is a science in itself, as I learned while studying the subject. Kymatics is essentially about the scientific study of sound phenomena, despite the many "learning steps" you have to go through.
Once you have the subject "under control" at some point, you then proceed in a very targeted manner. The described approach is more akin to creating a musical instrument than developing classical HI-FI technology. And indeed: Steingraeber & Söhne in Bayreuth tune their pianos according to the chladnian idiom.
Lautsänger explains this coherently on their website (https://www.lautsaenger.com/):
"The Lautsänger is (…) not an incremental improvement of previous speaker technology. Rather, it is a handcrafted customization to achieve a musical quality such as is known, for example, from classical instruments."Lautsänger homepage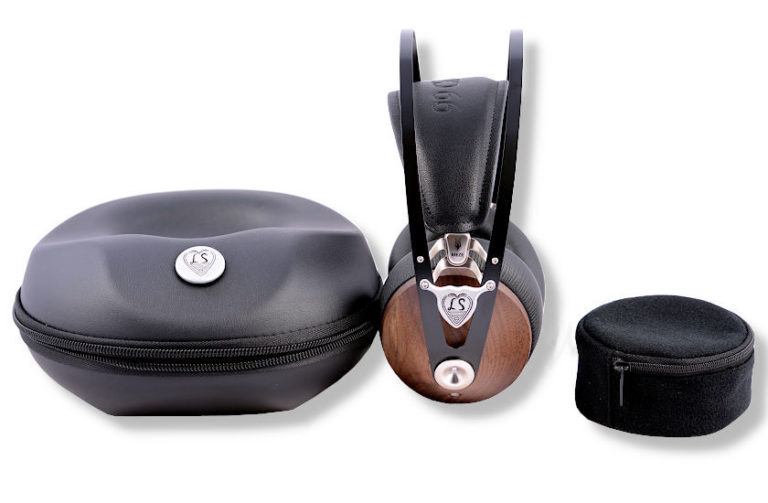 Traditional Odenwald Craftsmanship
However, let's leave Bayreuth again and travel instead to Hirschhorn am Neckar, where the still relatively young manufactory Lautsänger is located. The team, which has been working together for about a year and a half, is made up of scientists, artists and master craftsmen, all of whom are dedicated to kymatics.
The location in the Odenwald (literally Old Forest) is ideal, not only because of its proximity to the University of Heidelberg, but also because Hirschorn is near the former center of German ivory carving art in Erbach. The centuries-old carving tradition there attracts a large number of qualified people, who today, for example, can carve, restore and design wood to the highest level. Since young people in particular are interested in music, a job at Lautsänger offers them their first opportunity to combine their ambitions as craftsmen with their love of the art of sound. And that's what Lautsänger is all about!
High-End Built in Romania
In order to finally develop an audio product based on the principles of kymatics after years of research, Hobelsberger was looking for "a good starting point." After numerous experiments with loudspeakers and subwoofers, he eventually found it with a pair of headphones from Meze Audio. The Meze 99 Classics is the technological foundation for the Explorer loudspeaker. If you take a look at the Meze Audio website (https://mezeaudio.eu/), you'll quickly notice that the over-ear headphone has an impressively large number of international test awards to its credit.
However, this was not the reason why engineer Hobelsberger chose the 99 Classics. In addition to the high-quality appearance and the beautiful ear pieces made of solid walnut, it was rather sustainable and pragmatic reasons that were in favor of the headphones from Romania, because Meze headphones can be completely disassembled! Nothing is glued, as in the case of other manufacturers, so that extensive modifications do not result in damage.
As for more technical details, I refer you to the very informative Meze Audio website, because I really want to save space for a detailed description of the sound. Therefore, I would like to quickly point out that Lautsänger has not made any electrical changes to the Meze headphones, absolutely none. What has been added instead, based on a long series of tests, are two kymatic shape elements mounted in the vicinity of the drivers.
According to Lautsänger, it presented a great challenge in terms of craftsmanship, because the form elements become increasingly smaller and thus more and more delicate in the course of the long series of tests. However, the friendly Hessians did not want to reveal more, and I did not dare to take the expensive headphones apart.
Long-term suitability
The author of these lines wears glasses and has a big head! Meaning: a demanding fellow when it comes to the good fit and long-term suitability of headphones. And in this respect, the Lautsänger Explorer was simply a gem. Even listening sessions of four hours never left me with the feeling that the Explorer pinched or tweaked anywhere or was even too heavy. Of course, this impression is highly subjective, but you can also try out the Explorer for 14 days before finally taking possession and thus develop your own impression.
The sound impression
Music, whether it is rich synthpop by Human League, cool hardbop jazz by Art Blakey, or multi-layered alternative rock by Radiohead, sounded overwhelmingly full-bodied, spacious, and alive with the Explorer.
If you'd like to confirm this, you might want to listen to the opening of Beethoven's 7th Symphony with the London Symphony Orchestra conducted by Antal Donati – the immediacy and dynamic force of the Mercury Living Presence recording (Universal Music), recorded with only three microphones, really knocks your socks off. In particular, the low strings and massive brass entries sounded immensely present and not at all canned; simply realistic!
A brand-new digital production with French guitar virtuoso Thibault Cauvin and the Orchestre chambre de Paris under Julien Masmondet (Sony Classical) had a similar " Wow" effect on me. Right from the start of the disc, the dynamic first movement of the buoyant Mandolin Concerto RV425, seemed to literally explode in my ear: so present, so immediate, so here-and-there, the little French Baroque orchestra sounded as if it had been placed right next to my eardrums.
The Explorer opened up the recording space in an almost miraculous way: The barely audible inherent noise of the hall acoustics became just as tangible as its intimate size. If you like three-dimensional reproduction, you should listen to the third movement of the aforementioned Vivaldi concerto: It begins with a plucked string unison that plays around the soloist – a dream of stereophonic reproduction and a sound space in which I could totally immerse myself.
So does the Explorer sound perfect? No, it does not! It even exaggerates a bit in the bass, and its mids sound slightly subdued. Nevertheless, it let me listen deeply into the soul of a recording, and if a piece of music turned out to be acoustically unfavorable, then that was fortunately not a problem at all: The Explorer is namely the exact opposite of a high-end sound prima donna which only rises to great musical form when the entire signal chain is ultra-high-quality and ultra-expensive.
Data reduced formats were therefore not really an issue for the Lautsänger! On the contrary: The author has never heard the standard iTunes resolution better, even when he connected the Explorer directly to his MacBook, bypassing the small but fine D/A converter/headphone amplifier HIP-DAC from iFi Audio. Actually a sacrilege that is always punished with annoying sound in the long run.
This is not the case with the Explorer. And I can't appreciate this feature enough, because as a lover of music who likes to listen to a wide range of music history, the huge offer of iTunes is of course a huge deal for me – until now, however, with the flaw that AAC sound files (in 256 kpbs) just don't sound huge. This changed with the Lautsänger: I was consistently satisfied and content with myself.
A Comparison with the Original
The final comparison with the original, meaning the unmodified Meze 99 Classics, which Lautsänger kindly provided to me on request, showed me the difference between an "instrument" and a "playback machine": The unmodified headphones sounded tonally identical (it is also electrically identical) and by no means bad, but proved to be at a clear disadvantage, especially in continuous operation, when a piece of music increased dynamically, in which case the "standard" headphones sounded much more mechanical and strained.
In other words: the standard Meze reproduced the same tones, but not the same sound. With the Explorer, I always had the feeling that you could fall relaxed into the music. Simply EVERYTHING seemed more colorful, coherent, lively, weightless and effortless. This may not be surprising given the enormous price difference. What was surprising was how much the difference mattered during longer listening sessions.
Final Conclusion
After spending some time with the unusual Explorer Lautsänger headphones, there are three things I'd like to note here:
First, you should always keep an open mind to new approaches. No matter how unusual they may seem at first – at the end of the day, there is exactly one "measuring instrument" that makes it unmistakably clear whether a product is any good or not: our ears! And my ears really did make eyes at the Explorer, to quote a nice old audio commercial here.
Secondly, the actual value of audio equipment should never be measured only by the material used. In this regard, the Explorer actually poses quite a challenge, as the additional price over the standard Meze earpiece (309 euros) is hefty. Behind this, however, is a unique technical approach based on years of basic research, as well as a know-how that only very few companies have.
In the hi-fi segment, this is currently reserved for Lautsänger. In addition, there is a high commitment to craftsmanship, which always has its price.
Last but not least, the true quality of a product is always shown by its long-term qualities! And Lautsänger has achieved a great success with the Explorer. The exceptional headphones offer the highest wearing comfort, are meticulously crafted and can be disassembled and serviced down to the last screw. On top of that, thanks to the customization using the Kymatik form elements, it always sounds pleasant, always full-bodied and always alive, even with second-rate source material. Lautsänger gives us a new acoustic experience with the Explorer – one that comes impressive close to being immersed in a concert experience.
Manufacturer/Distribution
Lautsänger UG
Brentano Str. 23
69434 Hirschhorn
Germany/Europe
Tel. +49 176-99 260 245
www.lautsaenger.com